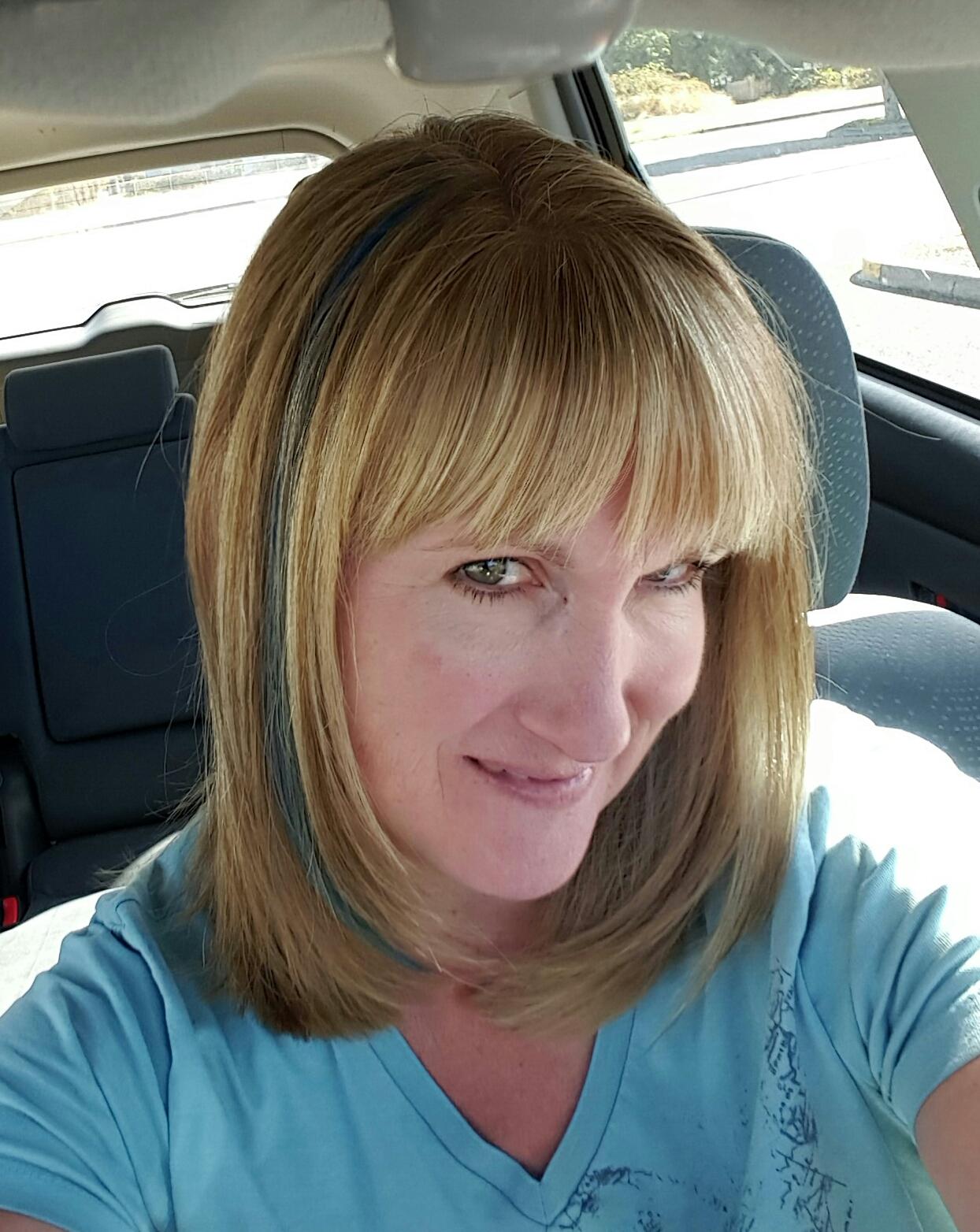 Please see Announcements Tab for the
"If I were Mayor Contest"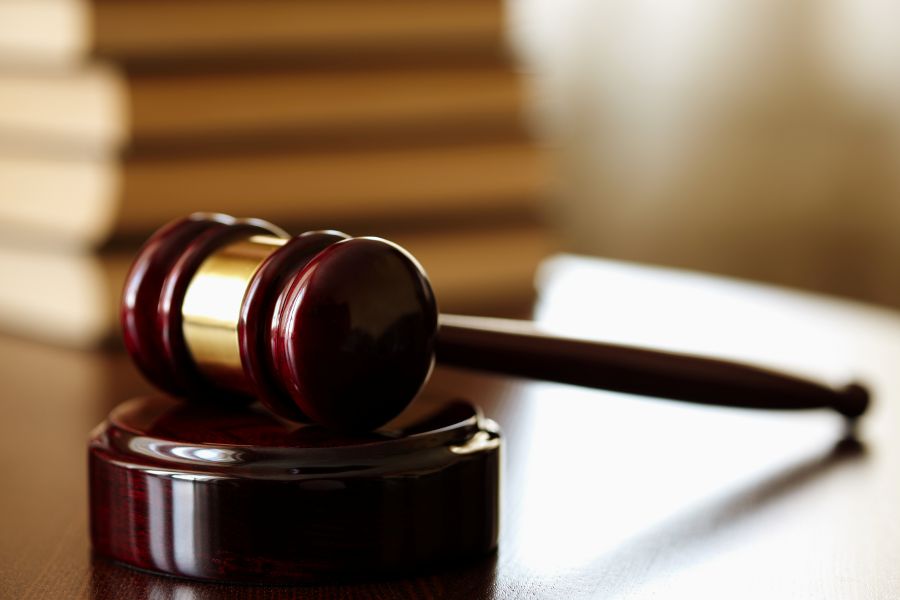 November 19, 2015 7:00 PM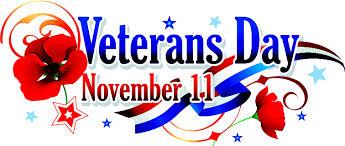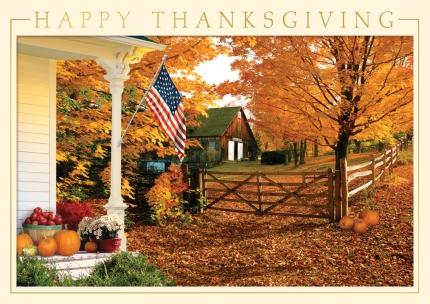 CITY HALL CLOSED
THURSDAY NOVEMBER 26
FOR THANKSGIVING
WATER RESTRICTION
IS IN EFFECT
IMMEDIATELY!
ALL WATER ACCOUNTS WILL BE BILLABLE
AT
RESTRICTION RATES AND THE ZERO
TOLERANCE
ORDER WILL BE ENFORCED!
Water Restriction Notice
Effective Immediately!
HOUSEHOLD USE ONLY!!
The City of Sodaville Water Utility and the City of Sodaville City Council are placing water restrictions on outside watering.
No outside water use includes:
​
No watering of lawns.
No sprinklers or underground drip systems.
No filling of swimming pools.
No washing of cars, decks, buildings, sidewalks etc.
Due to this years lack of adequate rainfall and continued hot and dry conditions the City's wells are at extremely low conditions and the rate of customer usage is greater than the City's water production.
The City's priority is to supply all of its residents with water for bathing, cooking and drinking during this restriction, and to reduce water usage to winter months' averages until the rainy season begins again and refills the aquifers.
All other water conservation will be greatly appreciated.
If you have any water concerns or problems please let us know by calling Public Works Director
Stan Smith at 541-401-8537.
This is a No Tolerance Order. City Resolution #03-01 in accordance with Ordinance #15-02 that allows the City of Sodaville Water Utility to impose a penalty for unauthorized use. This penalty is $500.00 per offence plus water used and will be enforced.
I'm sure everyone has heard about the drought here in Oregon. Due to the less than average snowfall and rainfall over the winter months and the hot dry conditions this summer the drought is beginning to have an effect here in Sodaville. All of the City's wells are at critically low levels for this time of year. I would like to ask the citizens of Sodaville to conserve water as much as you can during the next month or so until the rainy weather returns and begins to restore the City's wells. Some residents remember the past when water emergencies were just a part of life in Sodaville. While a lot has been done to see that these issues don't continue (fixing leaks in the system) high usage and the less than average rainfall have depleted our aquifers about a month earlier than normal.
Earlier this year the Public Works Department, City Administrator and our Council developed a strategy for just such an emergency. Well 5 has been shut off for the last several months as a "just in case measure". Well 5 does not produce a lot of water but it will allow other wells to be shut down temporarily to allow them to recharge and be put back to use. If this measure does not work until the rainy season begins the City can declare a water emergency, which will strictly limit water usage and may include fines for high water use. Water hauling is an option that has been used in the past but it comes with a high cost both to the City and your water bill.
Some steps you can take include:
* Stop watering your lawn if you use City water. Many people have wells that can be used for everything except drinking, cooking and bathing.
* Take your car to the car wash where they use recycled water.
* If you know you have a leaky toilet or other leak get it fixed.
* Flush toilets less often if you can.
The City is continuing its efforts to add another well to the system. With the water feasibility study complete we know where to find the best water and what we have to do to get it. City Administrator Judy Smith is looking into a grant, which could provide the City with some funds to further our efforts for a new well.
I would like to thank you all for your cooperation with this matter.
Stan Smith, Public Works Director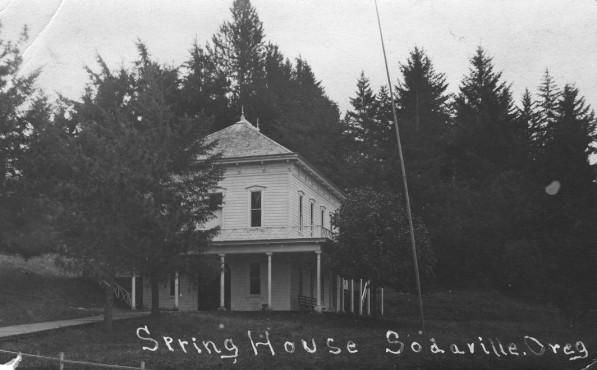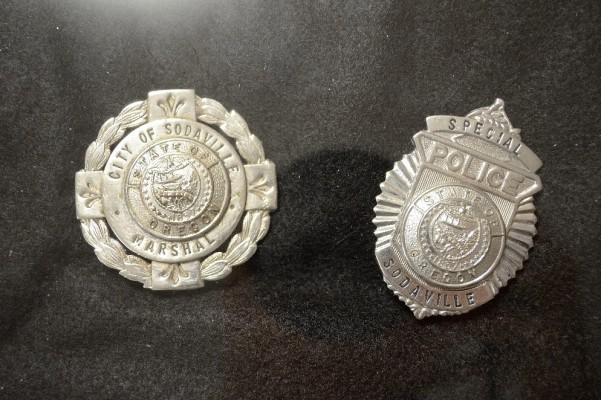 Badges from the late 1800's, early 1900's stolen from City Hall